You are here
SAS 2015
While you're at SAS...
Download the Conference4me app so you can access the program and social events from your smartphone!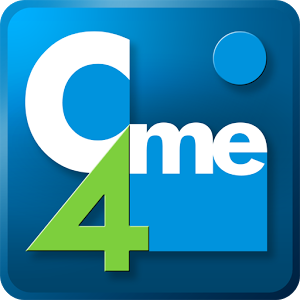 ---
Join us...
Registration will open at 18:00 and the reception will begin at 19:00.
---
Diego Melpignano, STMicroelectronics 
Moving forward towards a new class of integrated sensor applications: challenges and opportunities from an industrial perspective
Thomas Leyrer, Texas Instruments
Industry 4.0: the paradigm shift in the production process & enhanced machine connectivity combined with innovative sensing technologies
Gordan Glusac, Iskon Internet
"Smart" future for Telco business; planning future business models based on new services that Telco can offer in field of sensor applications.
Adi Bulsara, Space and Naval Warfare Systems Center Pacific
Exploiting Cooperative Behavior in Coupled Nonlinear Dynamic Systems for Sensing Applications in the Presence of a Noise-Floor.
---
View the Symposium Grid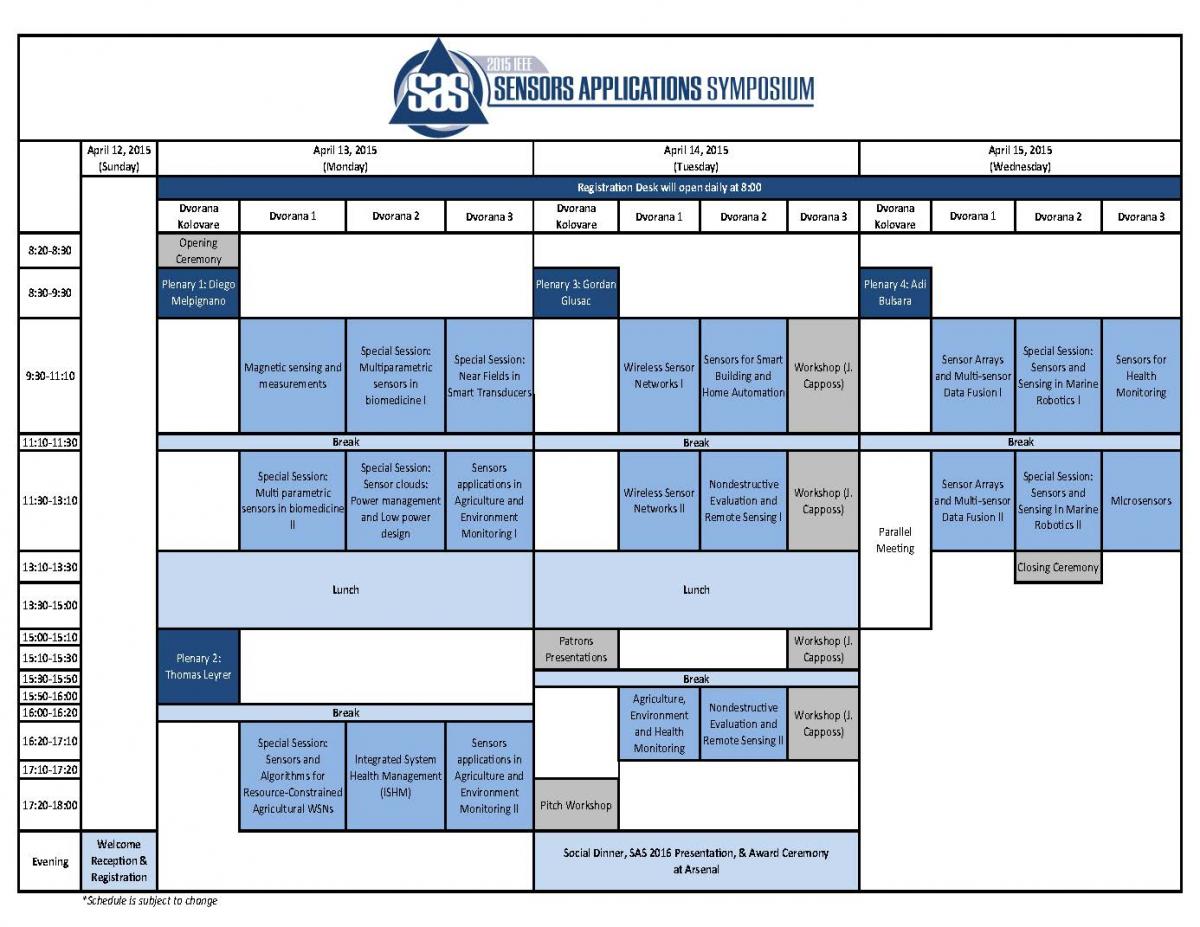 ---
SAS provides a forum for sensor users and developers to meet and exchange information about novel sensors and emergent sensor applications. The main purpose of SAS is to collaborate and network with scientists, engineers, researchers, developers, and end-users through formal technical presentations, workshops, and informal interactions. 
Application Development Workshop
* Compete in a novel application development race!
* Awards for best applications
Sensors
* Biological, Chemical, Optical, Magnetic Sensors
* Smart and Virtual Sensors and Standards
Sensor Applications
* Agriculture, Environment and Health Monitoring
* Sensor Arrays and Multi-sensor Data Fusion
* Sensor Networks (Wireless, Optical, and Ethernet)
* Non-destructive Evaluation and Remote Sensing
* Integrated System Health Management (ISHM)
* Robotics and Automation
The Application Development Workshop will be an entrepreneurial experience to see the full commercial potential of sensor applications in our society. Our special sessions stimulate in-depth discussions in niche areas. We are looking forward to applications for the workshop and the special sessions. 
Authors of accepted papers at SAS 2015 have the option to expand their papers and submit them to the Special Issue Section in the IEEE Transactions on Instrumentation and Measurement (TIM).
Student Awards

SAS 2015 is pleased to offer the following student author awards:

 

5 Student Travel Grants - $500 USD

Student Best Paper Award - $750 USD

2nd Place Student Best Paper Award - $650 USD